Donating blood is important but you may not realize that it's a small time commitment that can change someone's life, maybe even your own.
Blood. We tend to take it for granted, until we need it. What you may not realize is that a small time commitment can change someone's life, maybe even your own.
At Abbott, we believe that donating blood puts the power of saving lives and better health into the hands of people around the world. Here are three reasons to donate now: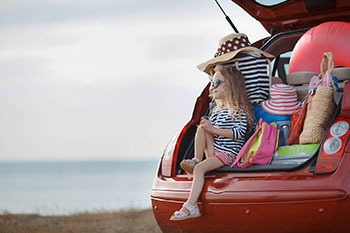 1. The need for blood never takes a vacation
Each summer, blood donation centers experience low blood supplies. This seasonal decline is due to a number of reasons. Regular donors become busy with summer activities and vacations. With high school and colleges on break, those blood drives don't take place. At the same time, the need for blood remains constant with increased roadway and travel-related accidents, particularly during high travel holiday weekends.
Why is there a constant need for blood? Blood is not just used for emergencies, but also for long-term treatments. The blood used for emergencies and treatments needs to be on the shelf beforehand. Also, certain blood components have a short shelf life. For example, red blood cells last for up to 42 days and platelets last for five days.
So whether you're planning for the summer or a family vacation, consider adding 'donate blood' to your to do list. It only takes a little over an hour to donate blood, less time than it does to watch a movie.
2. Then there's the Zika virus
Another contributing factor is the Zika virus. No matter where you live, you've likely heard about this virus because of the current outbreak. Spread primarily through the bite of an infected species of mosquito, most people infected with the virus won't know they have it because they won't have symptoms.
According to the Centers for Disease Control and Prevention (CDC), there is a possibility that the Zika virus can be spread through blood transfusions. As a result, blood centers ask anyone who has visited a location for which the Centers for Disease Control and Prevention (CDC) has issued a Zika travel notice to wait 28 days before giving blood. This deferral period may mean that donors who plan to give may not be able to do so until their waiting period is over. The Canadian Blood Services bar people from giving blood within 21 days of traveling outside of Canada, the continental U.S. and Europe.
Given the ineligibility period following travel to areas affected by Zika, blood centers are urging people to donate before they travel to make up for a potential shortfall. They also encourage new and current donors who have not traveled to Zika-impacted areas to book an appointment as new donors are critical to maintaining a healthy blood supply.
3. You can be a hero (no superpowers required).
Blood donors are always needed and you don't need a cape to be a hero. As part of medical treatment, patients may receive a pint of whole blood or just specific components of blood needed to treat their particular condition. As a result, one blood donation can help save up to three lives.
Despite the constant need for donated blood, only a fraction of people eligible to donate blood actually does so. That's one reason world renowned soccer player, Cristiano Ronaldo, Forward for Real Madrid and Captain for Portugal's national team, regularly donates blood.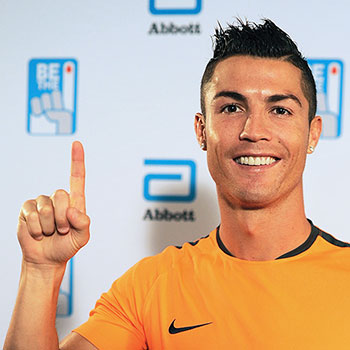 Ronaldo first gave blood when he was 24 years old after witnessing his teammate struggle to secure bone marrow donations for his young son. Since then, he has continued to donate regularly and has avoided any activities that would prevent him from donating.
Last year, he became the first global ambassador for Abbott's BE THE 1TM Donor movement to inspire and motivate the next generation of people around the world to regularly donate blood.
"We can all make a difference by donating blood -- blood saves lives," says Ronaldo.
Want to learn more about blood donation? Check out these resources: