For almost 130 years, we've spent time observing and listening to the people who use our products. It's led to developments like glucose monitors that don't require routine fingersticks1, new formulations and innovative delivery systems.
You could say that the art of listening is key to our innovation. When customers interact with our products, we learn a lot. And, they feel more confident in the purchase decision they're making.
We recently amplified this approach in China when we opened the diagnostic industry's first all-in-one customer experience center in Shanghai.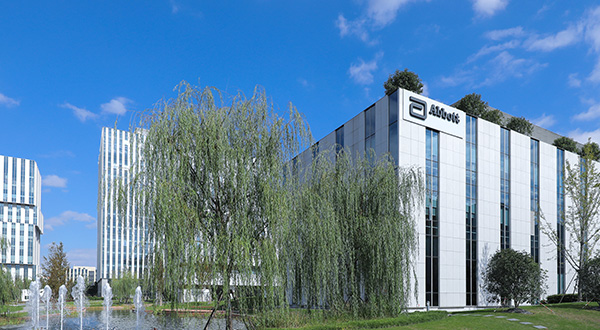 The 5,000 square-meter facility is located next to Abbott's recently established China R&D Center and showcases our innovative diagnostic solutions while providing customer support, training and education resources.
It's far more than a showroom. Visitors can interact with our diagnostic platforms, discuss their unique workplace challenges and imagine what's possible.
As its population ages and access to quality healthcare increases, China is one of the fast-growing diagnostics markets in the world. By connecting directly with our laboratory customers in China, we're better positioned to partner and go beyond the lab to meet their specific challenges and growing testing demands. Our goal is to deliver breakthrough technology and informatics solutions that help healthcare systems and labs improve their operations to help treat patients.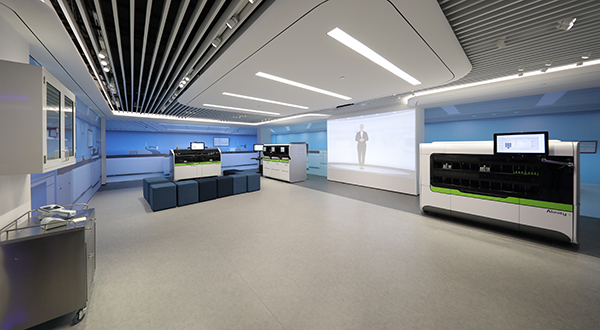 Inside the Center, customers can learn more about our AlinityTM family of instruments and see how they can be part of a customized solution for them.
State-of-the-art experience
When healthcare and lab professionals step inside our new Customer Experience Center, they'll not only get to see how our diagnostic offerings can help them address challenges and improve their operations – they'll get to experience it.
Thanks to the Center's state-of-the-art technology, customers have access to features including:
Motion-sensing monitors that enable them to get the latest information on our diagnostics products and solutions by simply moving their hands or arms.
An interactive 3-D lab that lets them become architects and design their own lab floor plans and layouts. This gives them the chance to optimize spaces and build the most efficient workflows possible to provide better healthcare services.
A virtual lab, which allows them to visualize how our Alinity family of diagnostic systems would appear and perform in a real lab setting.
The facility is supported by Abbott scientific and technical experts, as well as a professional service team. All are available to listen and provide value-added solutions to brainstorm better laboratory solutions to help build a healthier China.
1Fingersticks are required for treatment decisions when you see Check Blood Glucose symbol, when symptoms do not match system readings, when you suspect readings may be inaccurate, or when you experience symptoms that may be due to high or low blood glucose.