Kato Pomer's life began in Holland at the close of the first World War. When she arrived in the United States as a WWII refugee in her 20s to complete her medical studies at Johns Hopkins University, the second World War was still raging.
She was moved by protests for civil rights and against the Vietnam War. And she was still caring for her patients in her 90s.
A long, productive work life wrought the fruits of her labors, including spending time during her retirement in Idyllwild, a tiny resort town nestled in southern California's San Jacinto Mountains.
It's a picturesque place where rugged mountains climb into an impossibly big sky, where old growth forests share their shade with those lucky enough to be there. In late summer of 2009, Pomer was lucky enough. She had just finished an art class.
The winds picked up, carrying with them smoke and ash from the Santa Clarita wildfires a few hundred miles away. Pomer fell very ill, very quickly. She was having a "terrible time breathing," she said. Her family feared the worst.
"They (doctors) told me her mitral valve had ruptured," Karen said. "They didn't know why and they needed to do something right away. But she was not a candidate for open heart surgery."
As Kato stabilized enough to get home to Los Angeles, doctors at two hospitals recommended Karen care for her mother by making her comfortable, calling hospice and preparing plans to say goodbye.
Karen Pomer was having none of it.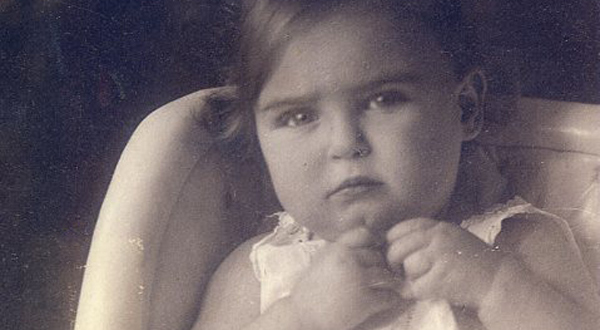 The right device at the right time
Perhaps no recorded century has been changed as much by creativity and innovation as these most recent 100 years.
Dr. Kato Pomer, first a pediatrician, and later, child psychiatrist, was born before women had the right to vote in the United States. She survived world war. She entered this world before the Soviet Union and outlived it by more than 25 years.
She was not quite a teen when Mickey Mouse took his first trip to the silver screen in "Steamboat Willie." She was in her prime when the Beatles debuted on "The Ed Sullivan Show."
She met Albert Einstein, Eleanor Roosevelt and Anna Freud. She witnessed humanity's first celestial steps on the moon.
But after that smoke blew into her chest that day in Idyllwild, Kato would have missed much of the last decade without another invention, this one of modern medicine.
First, the problem: Her ruptured mitral valve.
"The mitral valve separates the upper chambers from the lower chambers" in the heart, explained Dr. Saibal Kar, director of Cardiovascular Intervention Center Research at the Cedars-Sinai Heart Institute in Los Angeles, and Kato's interventional cardiologist. "And it prevents blood from going back to the upper chamber while the blood is being ejected out through the aorta."
Untreated, severe mitral valve leakage like Kato's can lead to progressive shortness of breath, fatigue and ultimately, heart failure. "And after several years of suffering, patients may actually die from the condition," said Dr. Kar, one of the world's leading experts in mitral valve issues.
Kato was 92.
She was fighting an infection.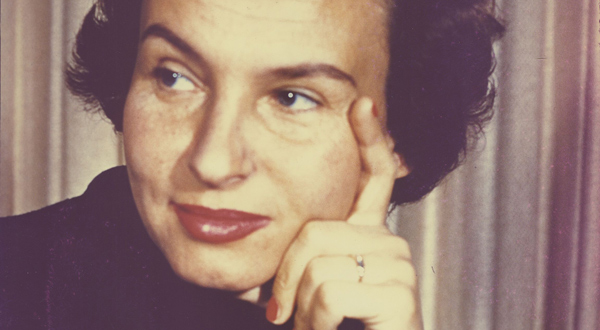 She was not a candidate for open-heart surgery. But they could try MitraClip, a small device implanted during a minimally invasive procedure through a vein in the leg.
MitraClip — which has now treated more than 50,000 people with mitral valve disease — allows the valve to continue to open and close on either side of the clip while reducing the backward flow of blood in the heart.
Once Karen learned what MitraClip could do for her mother, nothing was going to stand in the way.
"It's an amazing thing"
Kato was in bad shape.
"At that time, I had never had a patient who was so sick and so old," Dr. Kar said.
How'd it turn out?
"After my mother had MitraClip placed in her heart, she was back to her old self again," Karen said. "She was painting. She saw patients. She played with her grandchildren. She hung out with the dogs. She had a great time."
She has kept on having it. Kato recently celebrated her 100th birthday with family and friends gathered from around the country.
"It worked. I can function again," Kato said. "And have some fun. ... I can flirt. I'm very happy I did it because it saved my life."
Nobody lives forever. But who wouldn't want to live their best life longer?
"At the time my mother had a MitraClip procedure, she was one of the highest risk, eldest patients to ever have one," Karen said. "The fact that she had one and survived helps save not just her life but other people's lives who came after her."
"Who would have thought my mother was going to be turning 100 years old? It's an amazing thing. And it is a miracle."
"It was a miracle for our family," Kato said.
For important safety information on MitraClip, visit https://mitraclip.com/#isi.
This patient testimonial relates an account of an individual's response to the treatment. This patient's account is genuine, typical and documented. However, it does not provide any indication, guide, warranty or guarantee as to the response other persons may have to the treatment. Responses to the treatment discussed can and do vary and are specific to the individual patient.