Brice Williams' relationship with Abbott began long before he was a consumer sales intern in the nutritional products team.
Williams was born about two months prematurely. His family used Abbott's nutritional products when he was a toddler to help his growth and development. Now, in his full-time role as a retail nutrition sales specialist, he can speak firsthand about the benefits of Abbott nutrition products when he meets clients or customers at the nearly 100 retail stores across his territory in Minnesota.
"It was my pediatrician who recommended Abbott's products to my mom and they gave her the confidence she needed to support my nutritional growth," Williams said. "I share my story because I want to give peace of mind to our customers who want to give their children the best."
Skill Set for Sales
Williams was a senior majoring in marketing at North Carolina Agricultural and Technical State University in fall 2019 when he took a selling and sales management class and realized he was a natural.
"The teacher brought in representatives from area organizations, and I did so well in the role-playing that one of the representatives offered me an internship. That let me know I could probably make sales a career," he said.
Williams continued to pursue sales experience during an Abbott internship and then was offered a full-time sales position after he graduated in December 2020.
Williams said he thinks he stood out during his internship thanks to leadership abilities and strong communication skills. He had good grades, but Williams said it was just as important when pursuing a sales career to be a good storyteller who could influence opinions.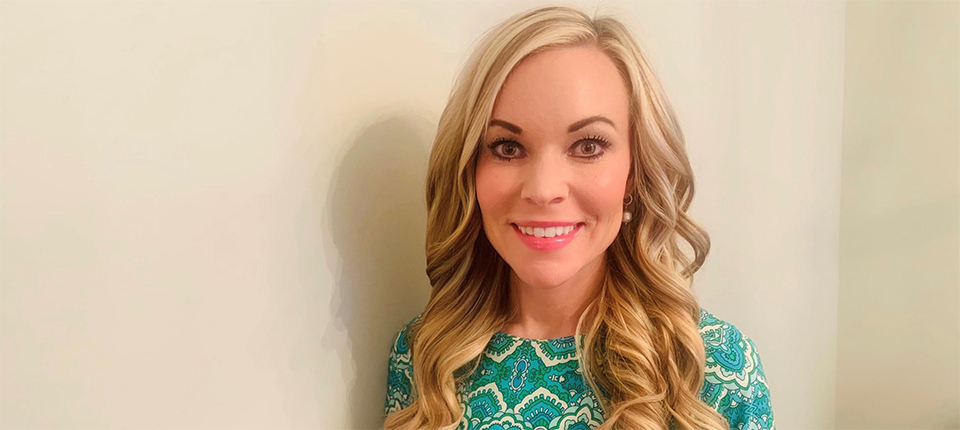 Michelle Winberry, Senior Manager in Sales Operations for Nutrition
Michelle Winberry leads the sales internship program at Abbott and says, "Great communication requires great listening skills. Through effective listening we can identify our customers' needs and ask thoughtful questions so when we go to tell that story about why they should bring in a new item, display, or create an endcap, we tell the story in a way that is influential and backed with compelling data."
Real-Time, Real-World Approach
Storytelling and relationship building are continual efforts in Abbott's sales program. There are hands-on experience exercises, managers and mentors to provide real-time support, product trainings, and analytical tools to support sales performance and forecasts.
Williams developed a detailed brand and marketing plan by conducting market research and developing sales strategies for existing and upcoming programs at the stores in his territory. This entails identifying data insights and auditing store inventory, then visiting the stores to update displays and speak with managers or other store employees involved with his products.
"Market analysis is interpreting the sales data to tell a sales story to our customers," Williams said. "It's everything from what kind of customer buys this product and why they choose it, to understanding shipping dates and fostering personal relationships with store managers."
Sales data can help determine, for example, if adding a coupon or displaying a product at the end of an aisle drives higher sales. Williams can then share these real-time insights with a store manager to drive product and store sales higher.
"The information helps me to deliver my pitch more confidently and then my customers feel more confident talking with me," Williams said. "They can see I'm providing value, and that goes a long way."
Plenty of Prep and Guidance
In addition to what the data teach, Abbott managers and mentors provide valuable lessons and feedback that help sales interns improve. There are twice-weekly calls for Williams' team, and he doesn't hesitate to call his manager or mentor in the middle of his store rounds to ask a question or share an idea.
"My manager and my mentor, they've been instrumental to my development," Williams said.
Abbott puts a large emphasis on employee development, especially through the intern program.
"Our interns are the future leaders," Winberry said. "We must help them understand our business and master the skills required for success. Our interns bring great excitement and a passion for learning, helping us all stay focused growing our business."
Williams finds the guidance and interest in his development from Winberry and others to be reassuring and useful.
"I have learned the importance of being properly prepared, not just with data, but with understanding people and how to connect with them," Williams said. "That has helped me in my store calls. I also prepare by getting enough sleep, making a strong plan for my routes the next day and eating breakfast. When I'm energized, that makes my customers energized, and that goes a long way toward building relationships and being successful in my career."